proposals | submission timetable | funding policies | review criteria
Proposals for Program Evaluations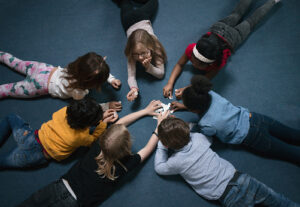 The Foundation is currently accepting proposals focused on evaluating programs that have the potential of helping to close the opportunity and resulting achievement gaps associated with race and family income.
Aims:
Primary aim:

What works: The primary aim must concern evaluating the effectiveness of programs designed to promote positive cognitive and/or achievement outcomes for children (birth through 18 years) from underserved groups and/or low-resourced communities (specifically minoritized ethnic groups, low-income families) in order to inform ways to close the educational opportunity gaps associated with race and income.

Secondary aims may also focus on one or more of the following:

What works for whom, under what conditions: Investigate variations in program effects; that is, test for moderation effects that inform whether effects are stronger for certain groups and/or under certain conditions than other groups or conditions.
Reasons for effects: Investigate mechanisms through which effects occur; that is, test for mediation effects that inform why the program is effective.
Cost-benefit analyses: Compare the total costs of the program (start-up and ongoing operational costs) with its estimated monetary benefits to determine the net cost or benefit associated with the program.
Duration:
The proposed project may span up to three years
Application Process:
There is a two-stage application process:
Stage 1
Email applications@BradyEducationFoundation.org to request a Stage 1 Program Evaluation Application.
Review all information provided below concerning Submission Timetable, Review Criteria, and Funding Policies before completing application.
See Inquiries section below concerning the option to submit a 500-word statement for pre-review prior to completing and submitting a Stage 1 application.
After completing application, convert application form and the six required attachments to .pdf format and combine into one PDF document. Required attachments include (see application form for complete instructions for each):

Budget justification
Timeline with benchmarks
CVs/Resumes of each key personnel (maximum 3 pages)
Letter of Support from each partnering organization
Letter of Approval from applicant institution / organization
Proof of tax-exempt status for applicant and partnering institutions / organizations

Submit entire application as one .pdf document to: applications@BradyEducationFoundation.org.
You can expect to receive a confirmation email. If you do NOT receive a confirmation email within three days of submitting, please message the Foundation via the "Contact Us" page on this website.
Stage 2
Full Board review determines if applicant is approved to submit a Stage 2 application.
If approved by the Full Board, the applicant will be invited to submit a Stage 2 application; Stage 2 applications are accepted by invitation only.
Stage 2 application guidelines are provided when invited to submit.
---
Inquiries
Due to having a small staff, the Foundation is typically unable to discuss individual projects prior to the submission of a Stage 1 application. However, potential applicants have the option of submitting a 500-word (maximum) statement to obtain general feedback concerning the proposal's potential fit with the Foundation's mission and funding priorities.
If you elect to submit such a statement for pre-review:

Provide the name and contact information for the Principal Investigator and the sponsoring institution
In a 500-word statement, describe:

The significance of the issue that the proposed project would address
The specific aims of the proposed project
A brief description of the proposed methodology
The estimated timeline of the proposed project
An estimate of the total budget that would be requested from the Foundation
Other support sought or secured for the project, if applicable

Convert statement to .pdf format and email contact information and statement to applications@BradyEducationFoundation.org
500-word statements will NOT be accepted for review:

July 25 1- August 15
November 25 – December 15
proposals | submission timetable | review criteria | funding policies
Submission Timetable
Stage 1 Applications are accepted throughout the year.
Submission deadlines and funding cycles are as follows:
Stage 1 Proposal
Due Date
Invitation Notification Date
If Invited to Continue,
Stage 2 Proposal Due Date
Funding Notification Date
Funding
Start Date Range

8/1/2021

10/15/2021

12/1/2021

2/15/2022

5/1/2022 – 8/31/2022

12/1/202

1

2/15/2022

4/1/2022

6/15/2022

9/1/2022 – 12/31/2022

4/1/2022

6/15/2022

8/1/2022

10/15/2022

1/1/2023 – 4/30/2023

8/1/2022

10/15/2022

12/1/2022

2/15/2023

5/1/2023 – 8/31/2023

12/1/2022

2/15/2023

4/1/2023

6/15/2023

9/1/2023 – 12/31/2023

4/1/2023

6/15/2023

8/1/2023

10/15/2023

1/1/2024 – 4/30/2024

8/1/2023

10/15/2023

12/1/2023

2/15/2024

5/1/2024 – 8/31/2024

12/1/2023

2/15/2024

4/1/2024

6/15/2024

9/1/2024 – 12/31/2024
Funding Policies
Indirect Costs policy:
Definitions:
Direct costs are costs that can be specifically attributed to the particular project being proposed. How each cost is directly attributable to the project should be made clear in the budget justification (see application for budget justification guidelines).
Indirect costs (also known as "overhead costs" and "facilities and administrative costs") are administrative or other expenses that are not directly attributable to the specific project being proposed and are instead incurred as a result of common or shared activities (i.e., activities related to overall general operations and activities shared among projects and/or functions of the institution). Examples of indirect costs include general administrative support (including salary and fringe benefits for administrative personnel, grants management and accounting, general finance management, human resources, and IT support personnel); rent; utilities; phones; internet; general office equipment (including personal computers) and supplies not directly attributable to the project; word processing and spreadsheet programs; statistical software typically used to analyze data that is made available across projects; computer network charges and utilities; insurance; accounting/bookkeeping fees; and audit fees. Proposals that include any of these indirect cost items as direct costs will be disqualified and will not be reviewed by the Board.
The Foundation may require additional information to determine if a proposed expense is a direct or indirect cost.
Rates:
Indirect costs may not be charged on grants that have a total project budget (including all years of the grant) of $50,000 or less (i.e., the indirect costs rate on grants $50,000 or less is 0%).
For grants that have a total project budget (including all years of the grant) over $50,000, the Foundation caps indirect costs for both primary institutions and subcontracts at 10% of the direct costs of the project.
Primary institution may NOT charge additional indirect on subcontract funds.
Other funding policies:
Funding must be through the Principal Investigator's home institution (i.e., the home institution of the PI of the team conducting the evaluation).
Programs that include communities of color in their target population (who will thus be represented in the study sample) must have at least one researcher of color on the leadership team (at the PI / co-PI level) of the program evaluation (the leadership team can also include researchers who identify as white; co-PI leadership structures are permitted).

BEF is among the growing number of Foundations tracking the diversity of its grantees. The following are the percentage of currently funded projects that include individuals working at the PI or coPI level that self identify as Black, Latine, Asian, Indigenous, White, female and male: Black – 53%, Latine – 10%, Asian, – 0%, Indigenous – 0%, White – 37%, female – 79%, male – 21%.

Grants are awarded to nonprofit organizations only.
The Foundation will support up to two key personnel from the evaluation team and one practitioner or service provider from the program to attend one conference the last (or only) year of the project, with an allowable cost of $1,500 per person.
The Foundation follows National Institutes of Health guidelines for salary caps.
The Foundation does NOT fund:
Scholarships
Capital projects
Continuing education for providers
Projects outside of the United States or its territories
Support for scaling up programs already found to be effective
Evaluations conducted by for-profit organizations
Evaluations of for-profit programs
Evaluation of programs for children at risk for poor cognitive and academic outcomes due to medical conditions (including developmental delays or disabilities associated with biological causes) or substance abuse
Review Criteria Information
This document includes:
Factors that will cause a proposal to be disqualified and thus not reviewed by the Full Board of the Foundation.
Criteria the Full Board considers when reviewing proposals.
The Foundation favors projects that:
Represent strong collaborative relationships between researchers and practitioners and other community stakeholders (as appropriate).
Evaluate programs that show promise of being feasible, accessible and sustainable
Evaluate programs consistent with strength-based approaches rather than deficit models and consider the specific and unique assets and needs of children from diverse racial and ethnic groups and/or from low-income communities. Concerning race and ethnicity, the Foundation seeks to increase understanding of what works best for children from diverse racial, ethnic, and cultural backgrounds (e.g., Black / African Heritage, Latine*, Indigenous Peoples).
Projects for which operational funding for the program is already secured so that funding from the Foundation is used only for evaluation activities.
Projects that employ randomized control designs (including wait-list control designs when assignment to wait-list condition is randomized). Comparison group designs may also be employed when strong efforts are made to control for potential confounding variables (e.g., due to selection effects). The Foundation very rarely funds evaluation projects that employ neither randomized control nor comparison group designs.
Projects that evaluate effects on measurable child outcomes.
Projects that include a member of the team (not necessarily the PI) who has experience leading projects of similar or greater scope. Applicants at all career stages may apply; teams are evaluated in terms of their abilities to successfully carry out the proposed work.
---
Reviews:
Due to the high volume of proposals, the Foundation is unable to provide customized feedback to applicants after review by the Full Board.
Current Funding Rates:
About 12% of Stage 1 applications eventually result in funding. Approximately 19% of Stage 1 applicants are invited to continue to Stage 2, and approximately 60% of all Stage 2 submissions are funded.
Resubmissions:
Resubmission of Stage 1 applications are allowed, but unless specifically invited to resubmit by the Board, are rarely successful.
*Consistent with experts in the field, we use Latine to refer to individuals whose cultural background originated in Latin America. In U.S. academic circles, Latinx is being used as a gender-inclusive term to refer to people from Latin American backgrounds, but Spanish-speakers find that Latinx is unpronounceable in Spanish. Therefore, we have opted to use the gender-inclusive term Latine, commonly used throughout Spanish-speaking Latin American countries. Melzi, G., Prishker, N., Kawas, V., Huancacuri-Harlow, J.
(Forthcoming).

Multilingual Parenting in the United States: Language, Culture and Emotion. In A. Stavans and U. Jessner (Eds.),

The Cambridge Handbook of Childhood Multilingualism.

Cambridge: Cambridge University Press.